I was born in New Zealand and now live near Cambridge in the village of Bassingbourn.
From an early age, I was greatly encouraged in my love of drawing and painting, especially my passion for portraiture. However, I didn't initially pursue a career in art, but chose to study theatrical make up and beauty therapy.
After a successful career as a beauty therapist and makeup artist I began to paint again and returned to my first love of portraiture, painting predominately animal commissions.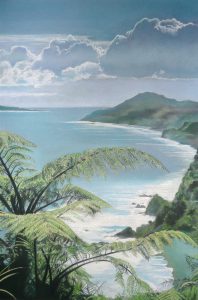 With a growing interest in the techniques of the masters and a strong desire to further my own art, I went on to study for an art degree at Anglia Ruskin University Cambridge, where I gained a BA (Hons) in Art History and Fine Art.
I am predominately a figurative artist and the inspiration for my artwork can come from many different stimuli, such as the character and expression on a human face, or the light reflective qualities of shiny surfaces in a still life, and it would be difficult not to be inspired by the dramatic landscapes and magnificent coastal scenery seen in my native New Zealand.
After over ten years working in adult education, teaching life drawing and sculpture, I now tutor drawing and painting classes and run art workshops for local art groups.
I am a member of the following Art Societies:-
The Cambridge Drawing Society.
http://www.cambridgedrawingsociety.org/
The Cambridge District Art Circle.
http://sites.google.com/site/cambridgedistrictartcircle/
Royston Art Society.